"If anybody wants to keep creating they have to be about change." Miles Davis.
The drastic and sudden change we all have had to endure inspires collaboration, creativity, community, and vulnerability. For us at Lulo, the temporary closure allows us more time to go behind the scenes of the work we represent and highlight a group of artists, beginning with people living in our immediate community of Healdsburg.
The individuals are captured by Sonoma County based artist Alice Warnecke Sutro, who through choreographed and collaborative images sent to her by the individuals - sketches and represents her own artistic process in digital format. Alice is an artist, writer and wine producer of Sutro Wine living and working at the historic Warnecke Ranch - family owned since 1911. We have had the pleasure of working with Alice in the past for a series of portrait sessions here at Lulo. For more about Alice's work and life read here.
Eric Wolske
Last year we had the pleasure of hosting Eric Wolske's show of new works on paper. Eric Wolske is an artist who uses oil paint and a variety of pigment-based drawing and calligraphy inks on paper and canvas to explore written language and handwriting. His works are often large in scale, monochromatic in color and aesthetically rhythmic.
It was exciting to be the first place to show and introduce Eric`s new paintings. Eric took a hiatus from being a working artist in New York City, before moving to the childhood home of his wife Katherine, here in Sonoma County, where they now live with their two children.
Read more about Eric here.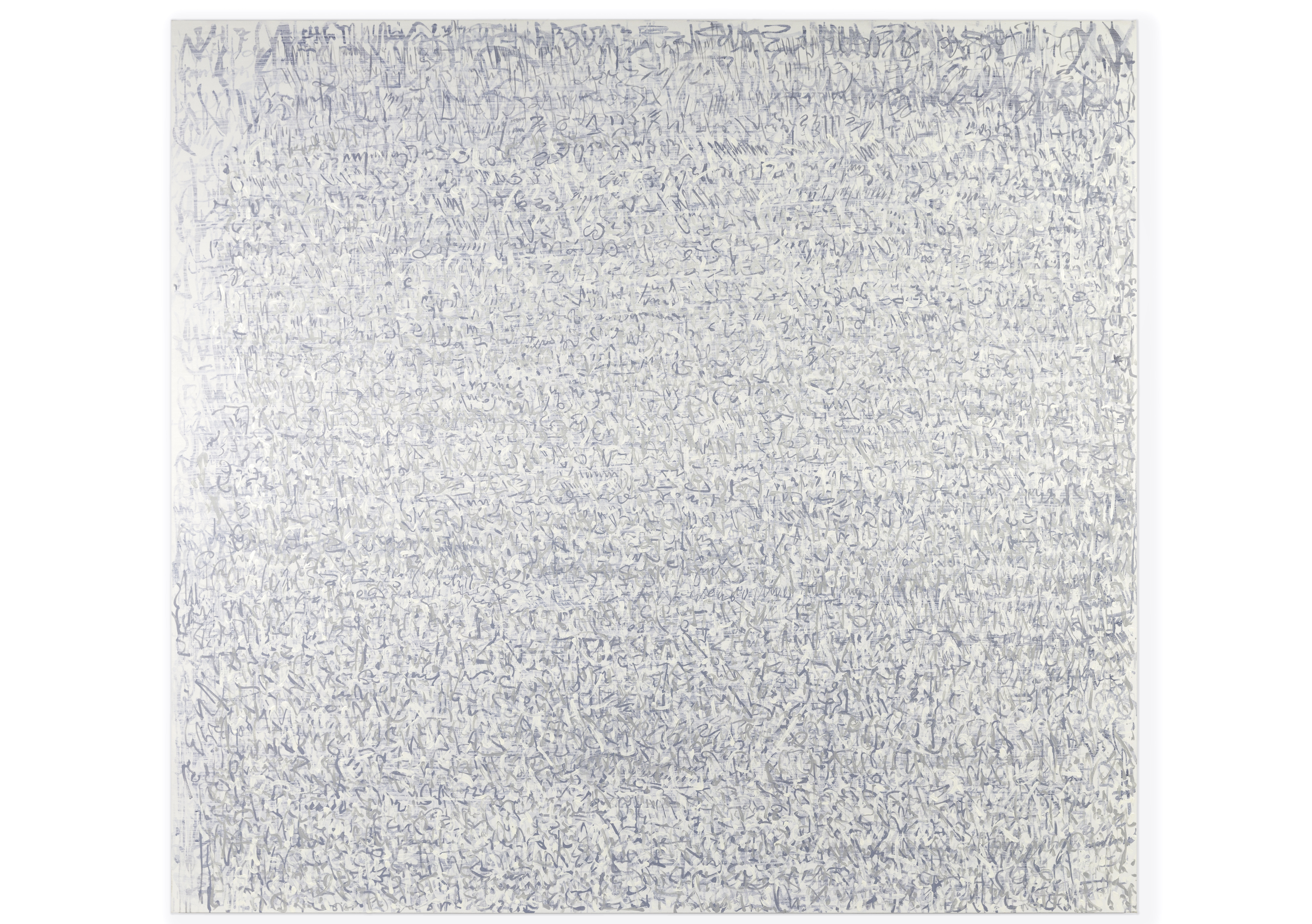 First of all, it is hard to ignore the current and exceptional circumstances we are talking under, due to Corvid-19 - how are you coping with the new existential life situation for you and family?
Like alot of people I feel the pandemic is unsettling. Having the kids at home presents challenges that are unexpected, but of course we are thankful to be healthy. On the other hand my interest in digital assets and the upheaval in the financial markets is truly remarkable to watch. So I am both excited and fearful of whats happening now. It's just a very strange time.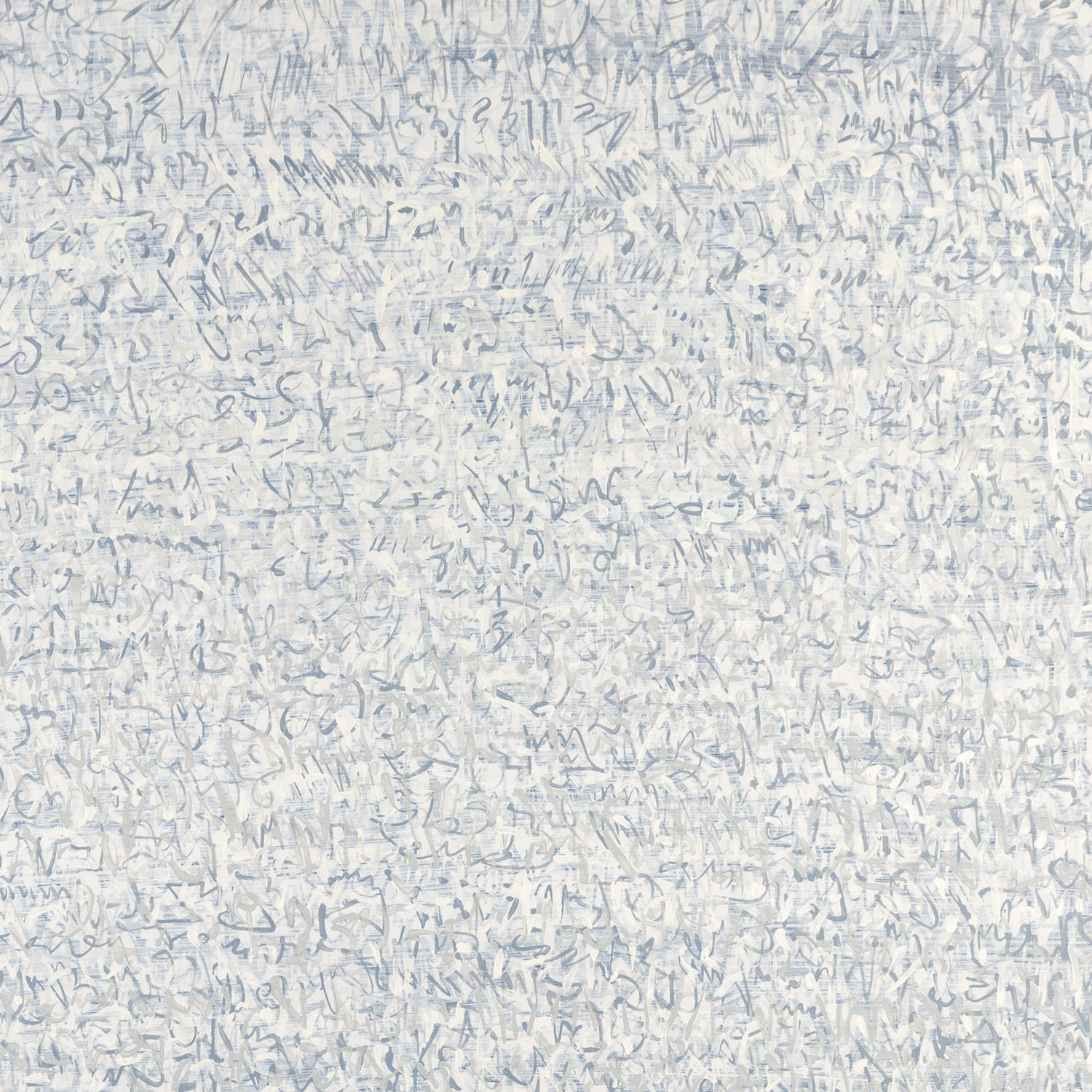 Do you have a routine or process you follow before beginning a painting?
I start a work like writing a letter, top of the page, left to right. In the beginning stages I paint very loosely and spontaneously. Most likely by the end of the process, you will only see glimmers or traces of those initial layers. I do have a protocol that I have set up for myself from the get-go, color that is limited in palette, scale is almost always the same. This I like to do to keep me on the writing side of things. For me the painting part comes in the layering. The works are a palimpsest. The doing makes the image. Making just one mark is kinda of boring but if you make a couple thousand marks then it becomes something else entirely.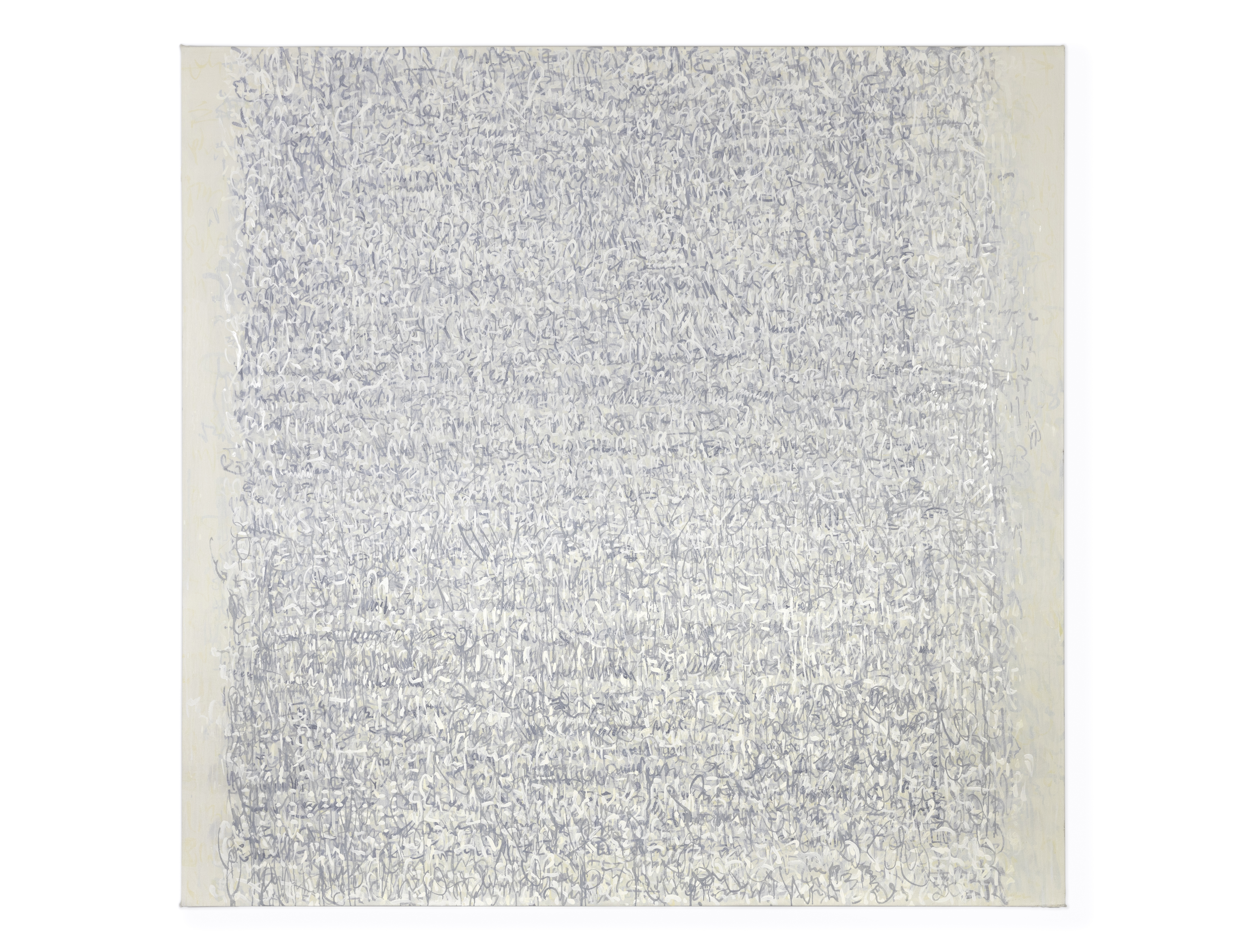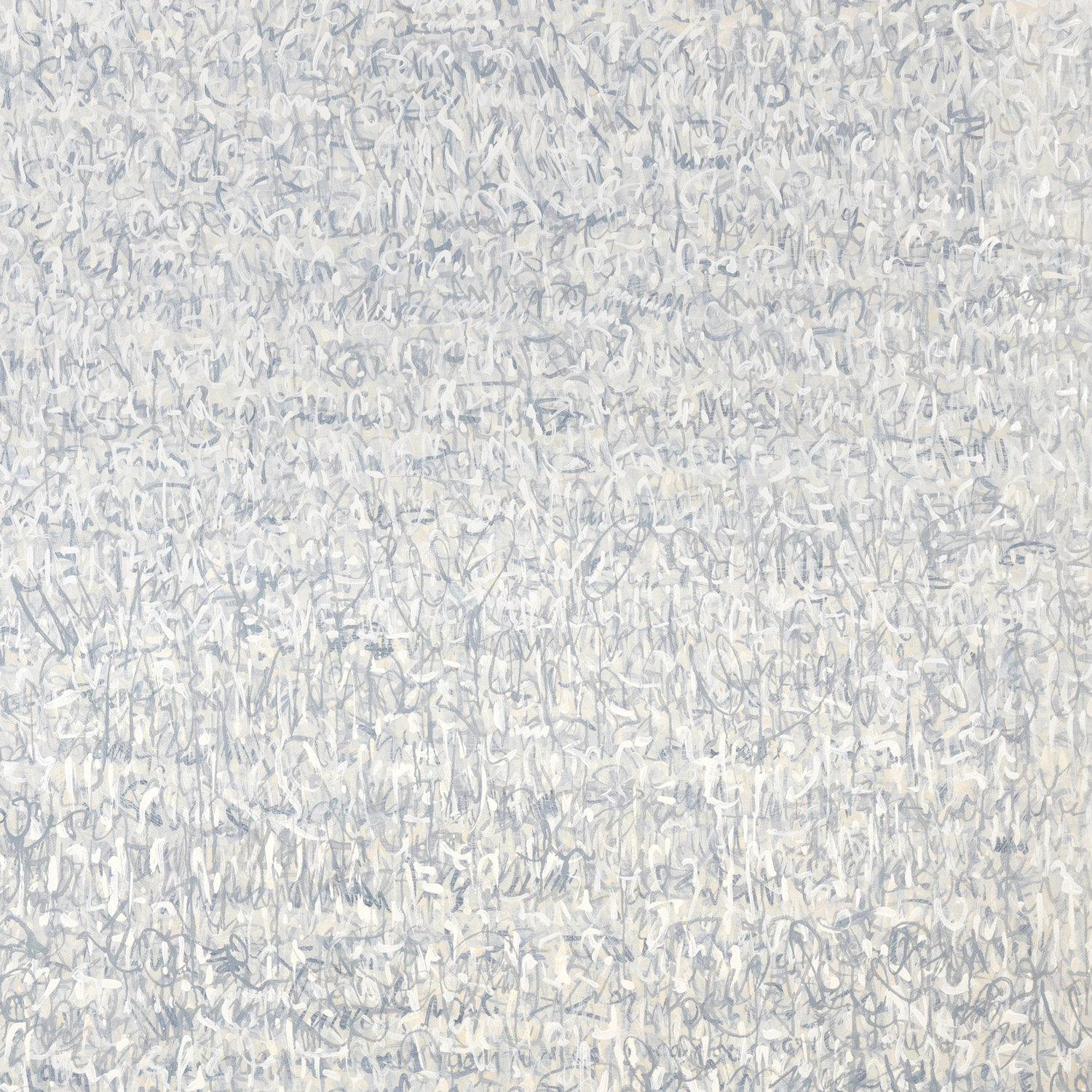 How does it feel to be working as an artist again?
The break from being a artist was much longer than I had anticipated. But life took over and I had a few life events that made being a artist a difficult thing to do. Luckily I kept my old paintings and when I did start working again I had a easy reference point. I was surprised how easy it was to get everything back up and running at full speed. I am very glad to be back in the game.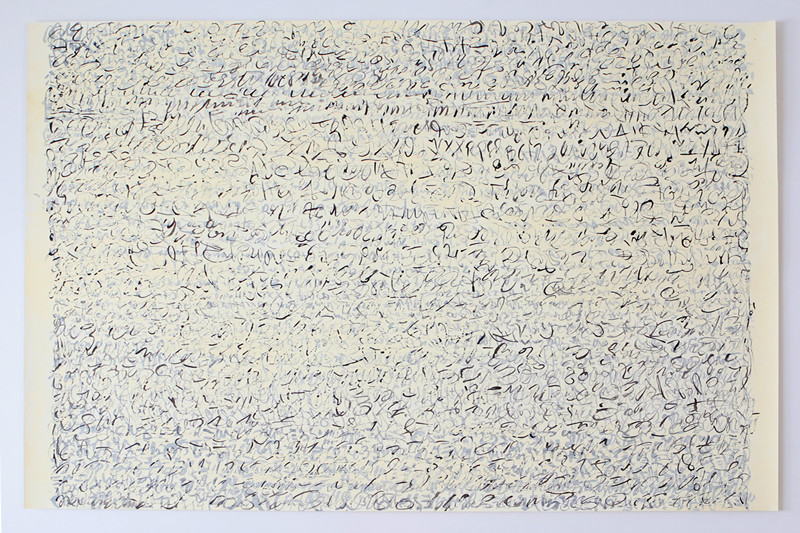 What inspires your paintings?
The things that motivate me to make these paintings are sometimes not necessarily apparent to the viewer. And I like that. I think some of the work a couple of years ago directly referenced things like digital wallets but I find myself leaving those things behind now in the work. Handwriting of all kinds is always the main factor of the work. There are ancillary ideas such as cryptography or digital assets that I use as means for myself to make the work. I guess the phrase "writing code" really fascinated me more than I had anticipated. Mainly that I think it encapsolates so well a transition of language that we see now taking place. Although lately the work is moving away from this. This probably has just as much to do with the working methods of the paintings vs the drawings. Sometimes the medium can influence the message. The paintings which are larger than the drawings seem to be floating away from directly referencing handwriting or the look of handwriting. That to me is the main difference. However the gesture of making the image is still deeply rooted in handwriting. Its my base language for making a image.
Are you working with different materials today than when you first began painting?
The materials I use are the same. I keep it very basic. Just oil paint or ink. I barely add any mediums.