Giants Still
LAINE JUSTICE
June through September 2020
The exhibition is the artist's third with the gallery, and will feature four oil paintings alongside sixteen works on paper and three animal sculptures.
This exhibition can be viewed online here.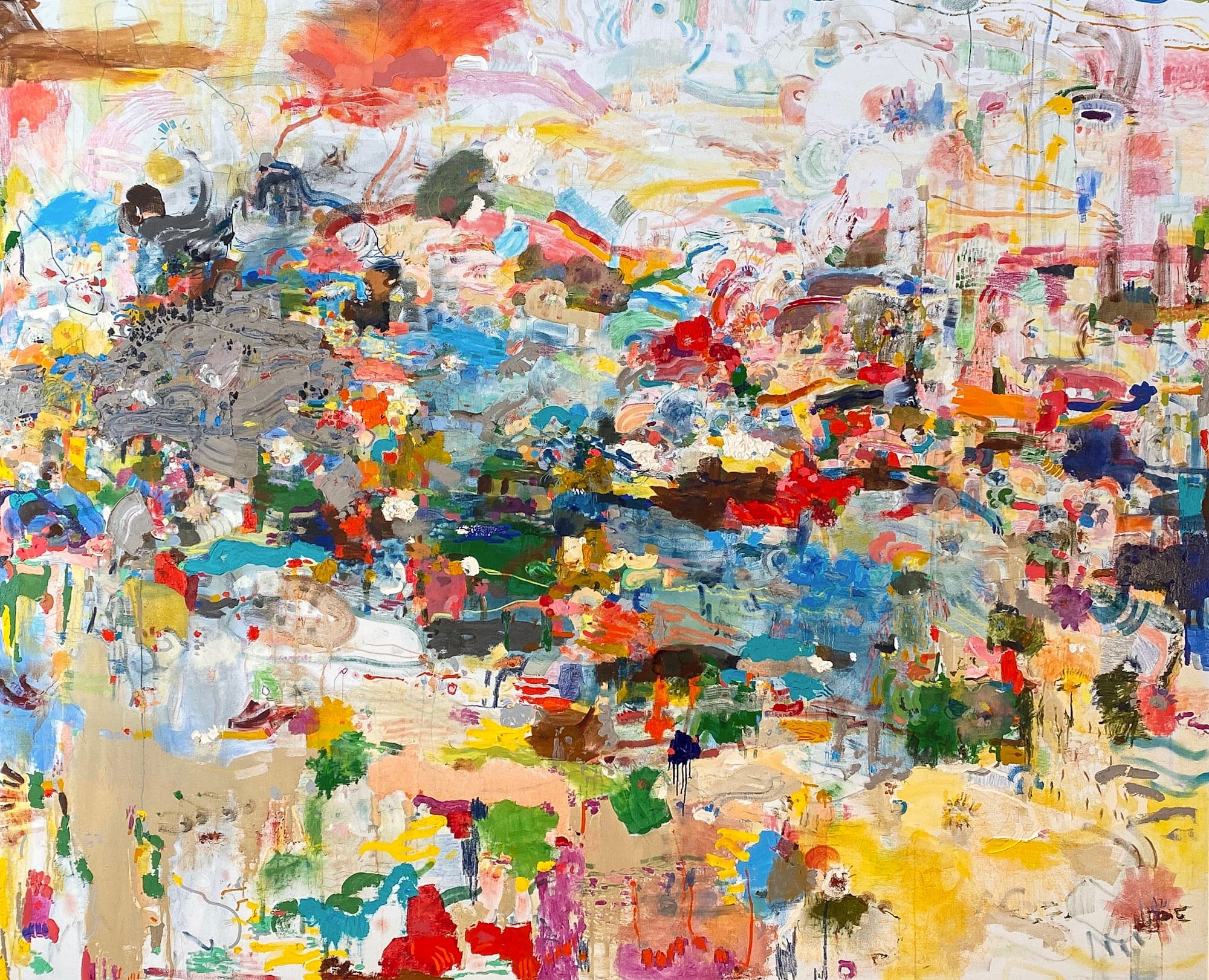 In this series Justice continues to discover and explore intense supernatural narratives through gestural mark making and simultaneous attention to detail. Her richly textured, color-charged fantasy scenes are dense with creatures both imaginary and more real. Interference pigment, negative space, and bright colors shift and compete for attention creating a fluidity of movement. Large creatures emerge to present themselves, then dissolve back into smaller, sometimes camouflaged spirits hidden within the vibrant landscapes.
Justice employs a range of media in the oil paintings including powdered pigment, interference pigments, mica, crayons, colored pencil, hand-set glass chips, muscovite flakes, and graphite. The works on paper include large flying animals in sumi wash, animal landscape watercolors, and more intricate composite ensembles. Laine Justice works in a wide variety of media including oil painting, works on paper, scrolls, animation, textiles, life study, sculpture, and children's literature.
Her work has been shown in the Bay Area, Costa Rica, New York, and Santa Fe. She studied drawing at PNCA in Portland Oregon, and earned her BFA at Pratt Institute in both Brooklyn, New York, and Lucca, Italy. She currently lives in Northern California.