"If anybody wants to keep creating they have to be about change." Miles Davis.
The drastic and sudden change we all have had to endure inspires collaboration, creativity, community, and vulnerability. For us at Lulo, the temporary closure allows us more time to go behind the scenes of the work we represent and highlight a group of artists, beginning with people living in our immediate community of Healdsburg.
The individuals are captured by Sonoma County based artist Alice Warnecke Sutro, who through choreographed and collaborative images sent to her by the individuals - sketches and represents her own artistic process in digital format. Alice is an artist, writer and wine producer of Sutro Wine living and working at the historic Warnecke Ranch - family owned since 1911. We have had the pleasure of working with Alice in the past for a series of portrait sessions here at Lulo. For more about Alice's work and life read here.
Laine Justice | Reflections
In the second part of our artist series from our immediate community, we talk with artist Laine Justice, whom we have had the pleasure of showing work with throughout the years. Laine lives in Sonoma County and works in a wide variety of media including oil painting, works on paper, scroll painting, books, animation, textiles, life study, sculpture, and children's literature.
Justice has an idiosyncratic ability to create beautifully abstracted worlds that depict her powerful qualities as both a visual artist and poet.
We were in the midst of planning our third solo show with Laine - GIANTS STILL, opening April 25th 2020, when the corona virus broke out in the US. We now have plans to do a virtual and digital opening of the show, date to be determined yet. We will make sure to update you on this.
Laine has a serious autoimmune disorder called Lupus, which requires that she take immunosuppressive medication to stay healthy. She has not been able to go into public life since the outbreak first happened in Seattle.
Read more about Laine here.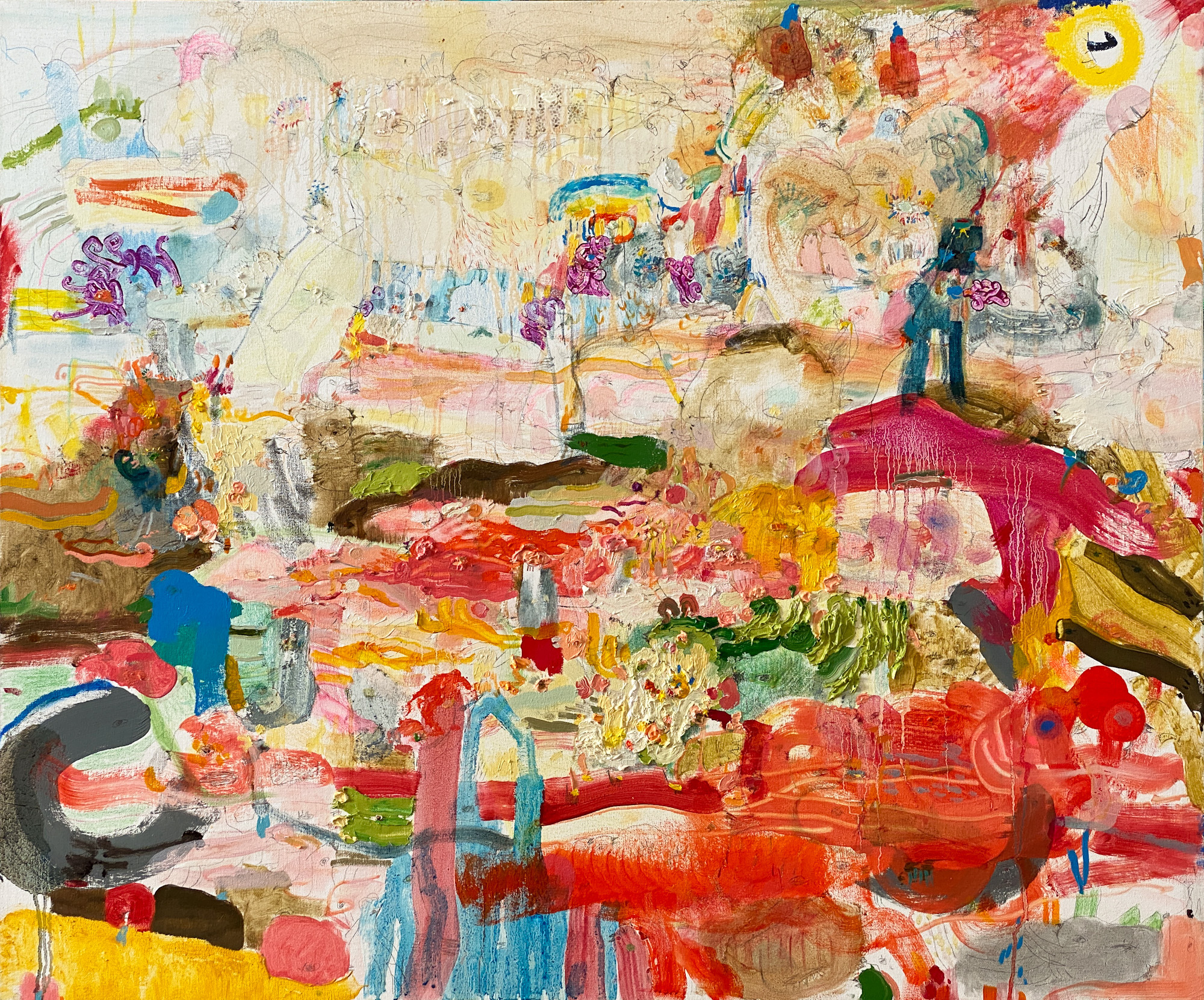 First of all, it is hard to ignore the current and exceptional circumstances we are talking under, due to Covid-19 - how are you coping with the new existential life situation for yourself and family?
"For me it has been a really hard adjustment. Being in one of the high risk groups means I don`t feel safe going to the store or doing simple things like walking downtown because of the potential exposure. I`m having to rely on others for so many things that I used to do alone or for my family, which has required a lot of teamwork and redistribution of household chores. I feel a lot of general sadness about what the future might hold in general, and for people like me. Aspects of this confinement are similar to a time in my childhood that I thought I would never have to revisit. I lived for three years in a group home where specific resources were scarce, and the rules were always changing that determined if and when I might be able to leave. While I feel homesick now for the way things used to be before coronavirus, I have been thinking back to that time in my life a lot right now, searching for what got me past that constant feeling of sadness that would hover and say 'when will this be over' and 'I just want to go home'. More than anything else back then, I turned into myself and my love for others by making things with my hands. Drawing and crafting things has always been a coping tool for me because it's something that comes from inside myself, that allows me to turn the rest of the world off while creating a new one. Since I was young this was a safe way and private way to be in an alternate Ok place, and to share that place with others, no matter how chaotic the world around me became. Yet even with that, now that I am older and creativity has turned into a practice for me, I try to remember that this is not a time I need to be super productive, unless I really feel up to it. Perhaps my biggest responsibility right now, is managing stress and staying healthy. I feel like painting and drawing are there for me if I need them. Most people that are familiar with my work, know that I have been working on a large format children's book for the last ten years that is as complete as it will ever be. It's called "Little Big Ears: Time Stands Still & The Air Turns to Mountains". As I have been sitting here inside, thinking about everyone else sitting inside, including many children out of school, and how hard it is when we don`t have access to books and things to entertain ourselves with, I was reminded of this story and how more than anything I have wanted it to bring joy to people. I could not think of a better use for something I have poured so much love into, and I look forward to sharing it with all of you this spring."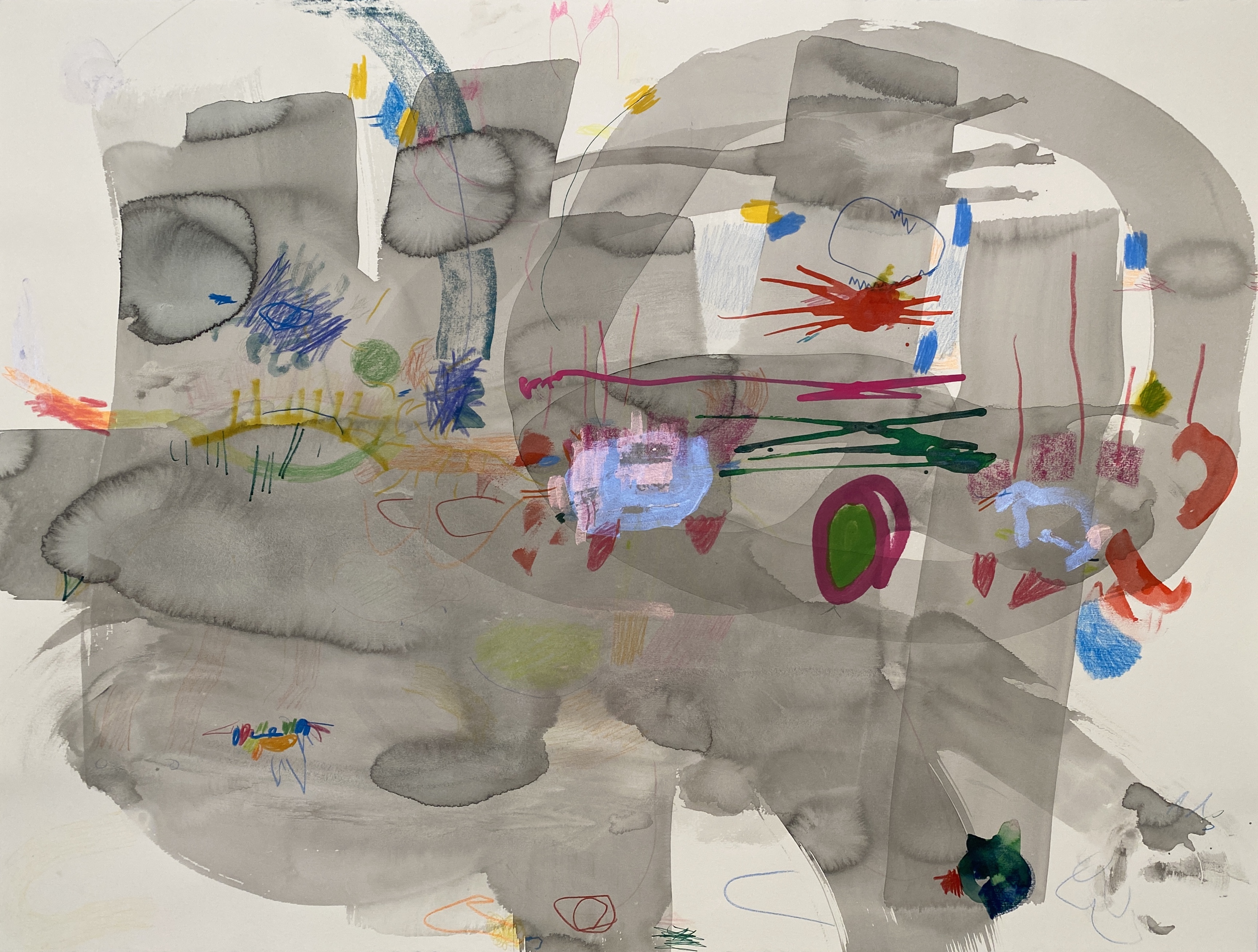 Do you have a routine or process you follow before beginning a painting? What is your creative process like? Is it ever the same?
"I don`t really think I have a routine. I try to always have a lot of materials available to me in my studio - a lot of canvases and paper. In general I work in a series format, that typically lasts about two years. Everything will be similar in the colors, marks, gesture, and feeling, connected somehow - if you think about cousins in a family, each piece no matter the medium will be visually related to each other. Eventually after a period of time I will exhaust and finish an idea and way of working. It will also be clear in the way I am creating. My paintings will begin to look different in the marks I am making and one day I will notice that I am painting undeniably differently than I was four months ago. I don't ever set out with a fixed idea of what a painting has to look like, or start one day with a mapped out idea. When I have tried that, the painting has never cooperated and I've ended up adjusting the image to be what it wants to be."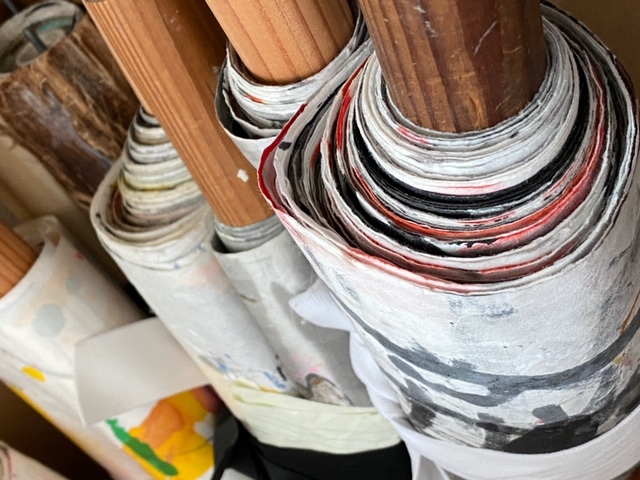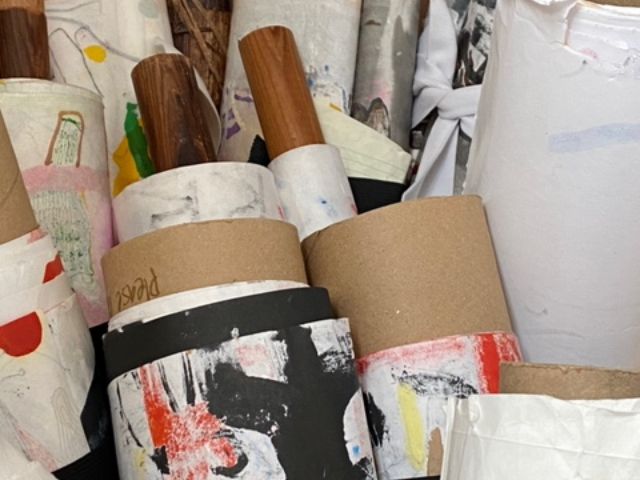 Do you find a difference in your process or type of painting you do, under the circumstances of being at home under these conditions?
"Yes and no. My studio is a home studio, so in that sense there is really not that much that is different, but knowing that I cannot really leave the house - makes it a lot more repressive. I have been trying to reframe it for myself, because I am going to end up being inside for a really long time. Creating things has been one of my biggest escapes, one of the things that has ultimately taken care of me over and over again when the world didn`t feel or was not safe, so regardless of if I get to go out or not, I am grateful that I have such an amazing tool to fall back on for a situation just like this."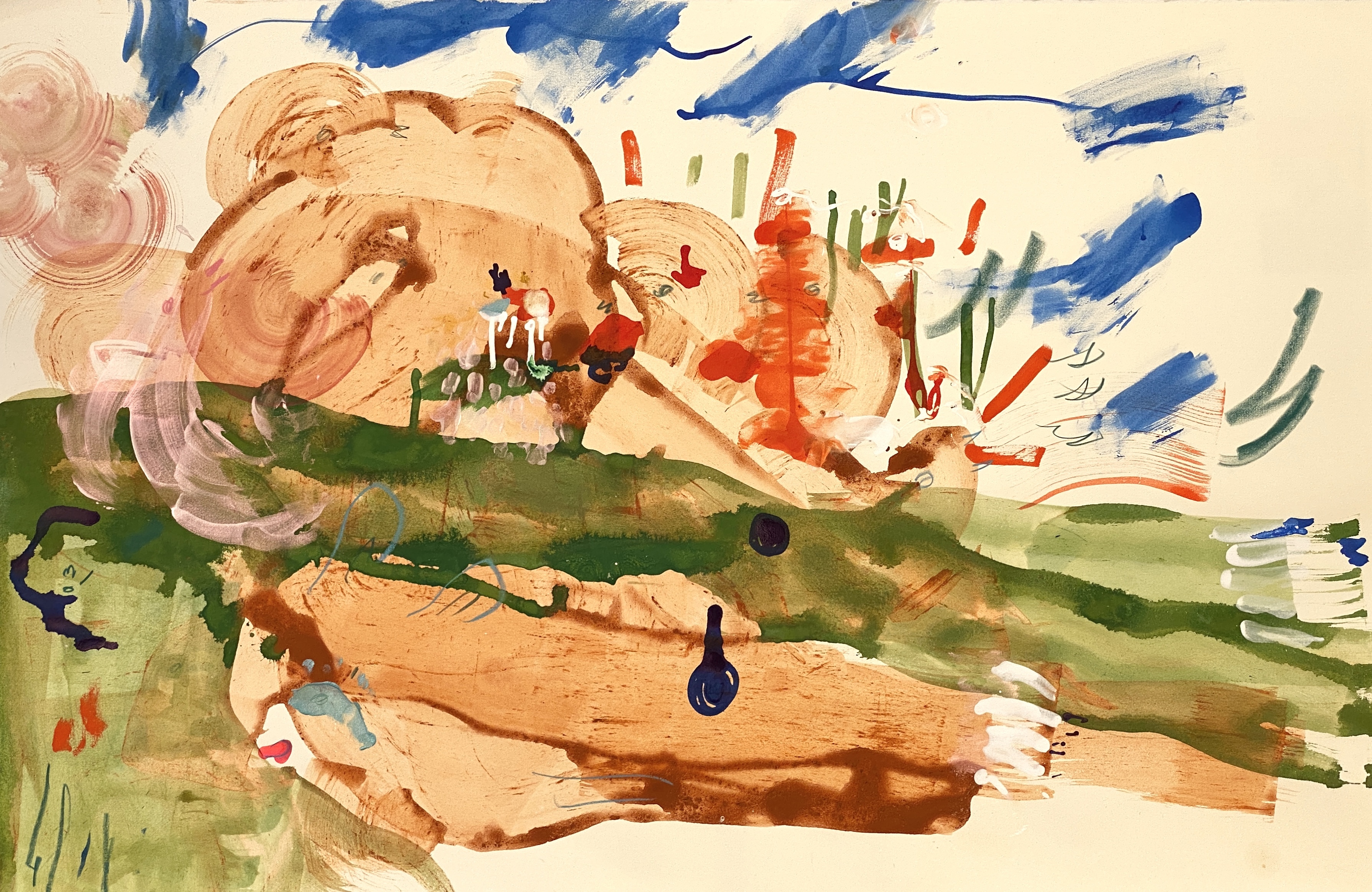 Your work is very poetic and holds many narrative qualities. Do you ever write poetry alongside work you paint?
"I used to do that often, but I have not been doing that recently."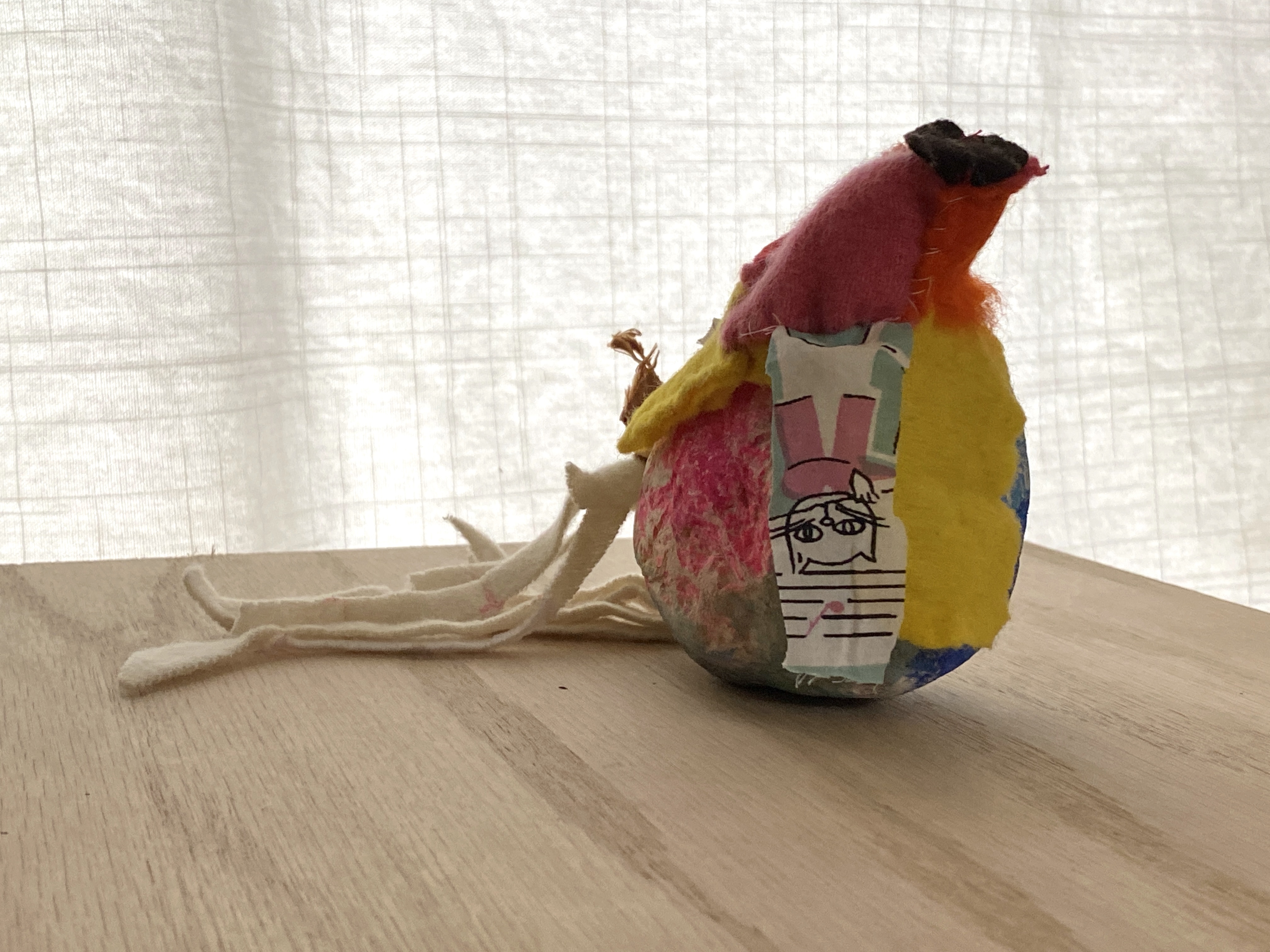 Are you working with different materials today than when you first began painting?
"When I first began painting I was a sculpture major and I mostly worked in fabric and wood. Painting was a secondary interest to me. Then I moved into oil painting, because I discovered ground pigment and was fascinated by the colors and texture available. Now I have been working more with water based media, partly because it is less toxic. I still work with oil paints, but have incorporated a lot more water media in my studio practice and works on paper."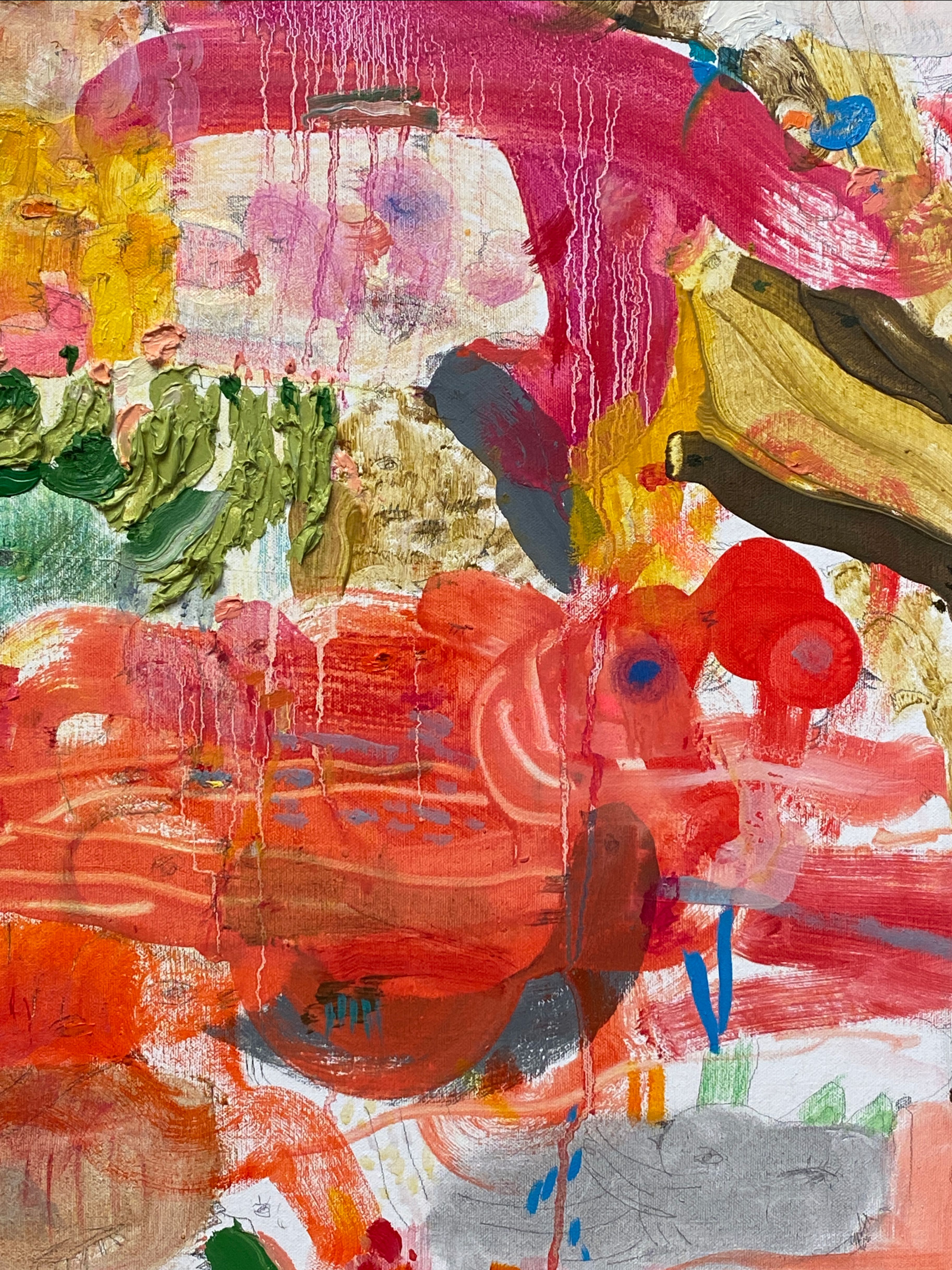 You draw still lifes that are so true to real life and in this way are very different than the supernatural worlds often depicted in your works - what do you enjoy about drawing still life?
"I have always painted and drawn since I was a really young child. I took museum classes at the Portland Museum when I was twelve and that was when I was first introduced to life drawing. I always found it to be very meditative, a great exercise for me to encourage myself to see better, a tool to warm up my hands before painting, and a return to the basics in art that I have always loved since I was young without any investment of my ego or the outcome of the piece. I also find that when I am stuck and I don't really know what to make or I don't like what I am making, I turn to that, just like an athlete goes for a run for exercise. It`s a really helpful tool for me to have, because sometimes I just need to practice. It`s also very peaceful and I feel genuinely happy when I am doing it."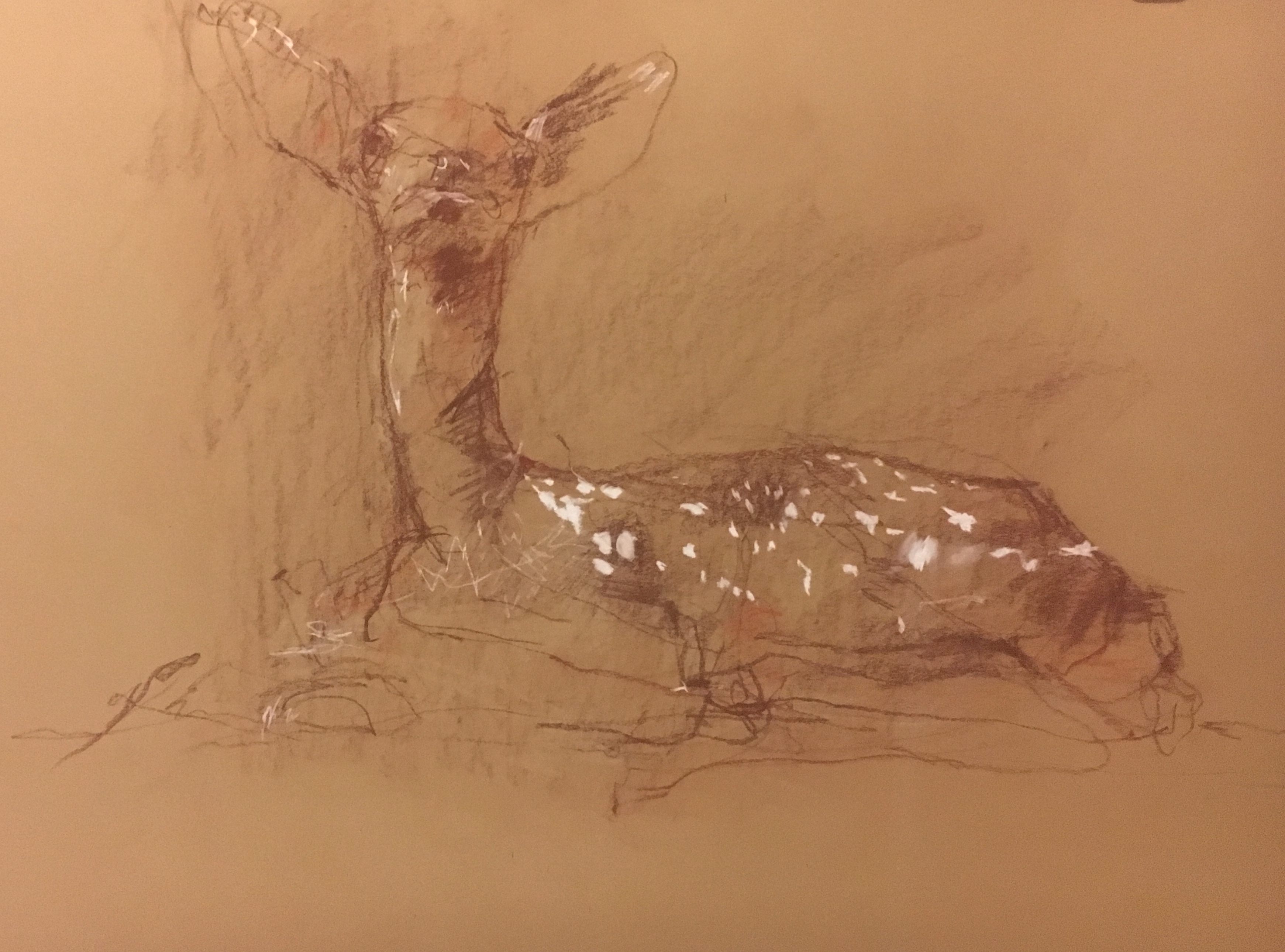 Your works use color in a beautiful and unique and daring way - what does your use of color mean to you?
"I feel like if you use the wrong color once, it can totally contaminate the whole piece. In oil painting I try to be really careful and thoughtful with the colors I use. Once the pigment is on there, it is there forever. With the works on paper, I feel like I have a little more liberty to experiment with color, because it is not as permanent and I can get a new piece of paper. The colors available in each medium are different, oil paints are so much more luminous. Experimenting with colour is something I have always found really fascinating. I obviously don't get colors right all the time, I do have some paintings I affectionately call "ugly paintings" in which the paint layers are rich, dense, and full of struggle. Some of these are my favorites, with a lot of browns, blacks, navy and dark greens. For me these are nighttime paintings that communicate a darkness that is beautiful in its own way".