"If anybody wants to keep creating they have to be about change." Miles Davis.
The drastic and sudden change we all have had to endure inspires collaboration, creativity, community, and vulnerability. For us at Lulo, the temporary closure allows us more time to go behind the scenes of the work we represent and highlight a group of artists, beginning with people living in our immediate community of Healdsburg.
The individuals are captured by Sonoma County based artist Alice Warnecke Sutro, who through choreographed and collaborative images sent to her by the individuals - sketches and represents her own artistic process in digital format. Alice is an artist, writer and wine producer of Sutro Wine living and working at the historic Warnecke Ranch - family owned since 1911. We have had the pleasure of working with Alice in the past for a series of portrait sessions here at Lulo. For more about Alice's work and life read here.
Karen Gilbert
Our first portrait will be of Karen Gilbert. Karen began her career as an artist in contemporary craft jewelry and since evolved into gallery co-owner of Lulo, as well as owner and designer for Sklo Studio. The current events temporarily closed both businesses. She works at home creating jewelry from her studio while living every day with husband Paul and daughter Lola. In her own words, she talks about the approach to life and work, the changes have brought.
Read more about Karen here.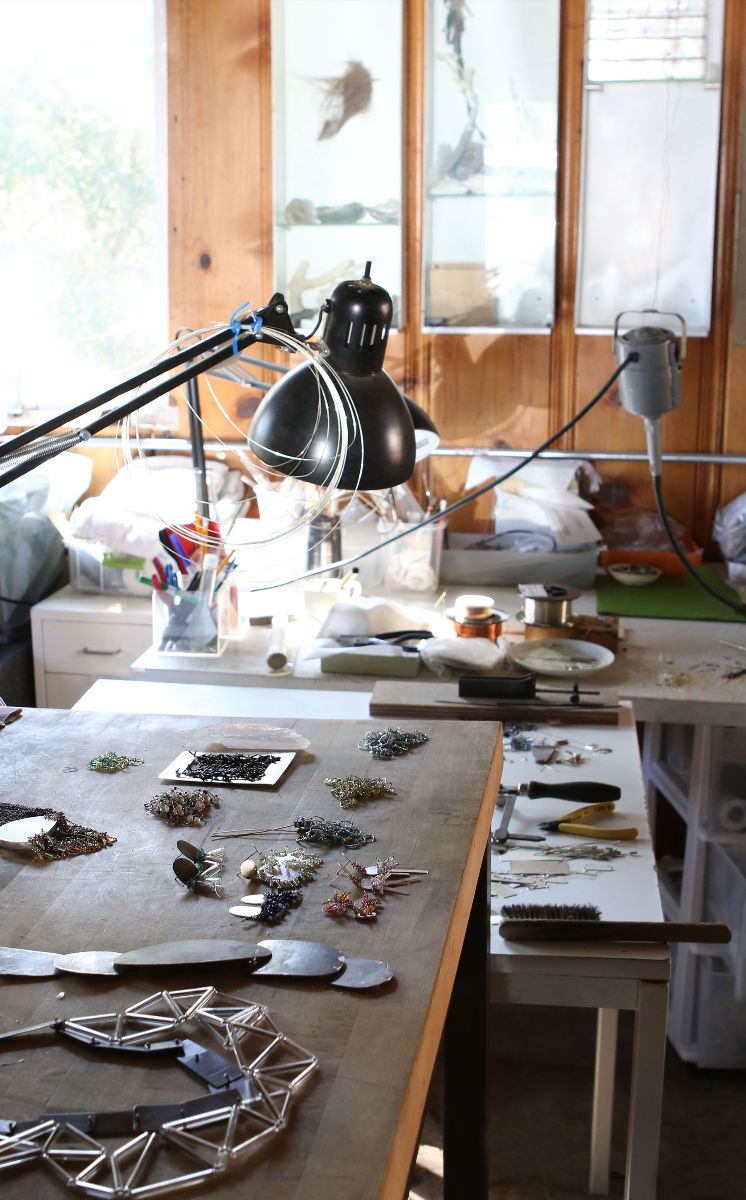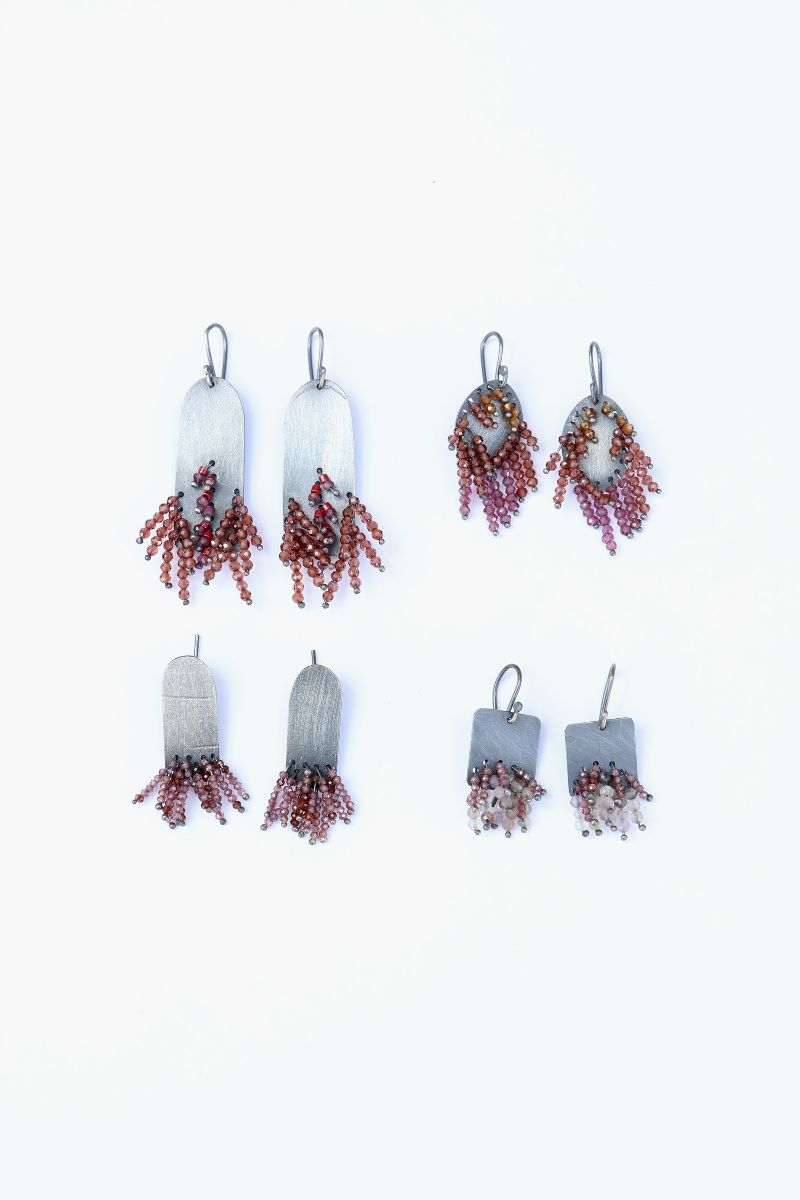 "I am happiest at home creating things and hanging out with my family. This would be a wonderful situation minus the unknowns in the world right now and the fact that many people are not able to work and we don`t know what it all might look like on the other side."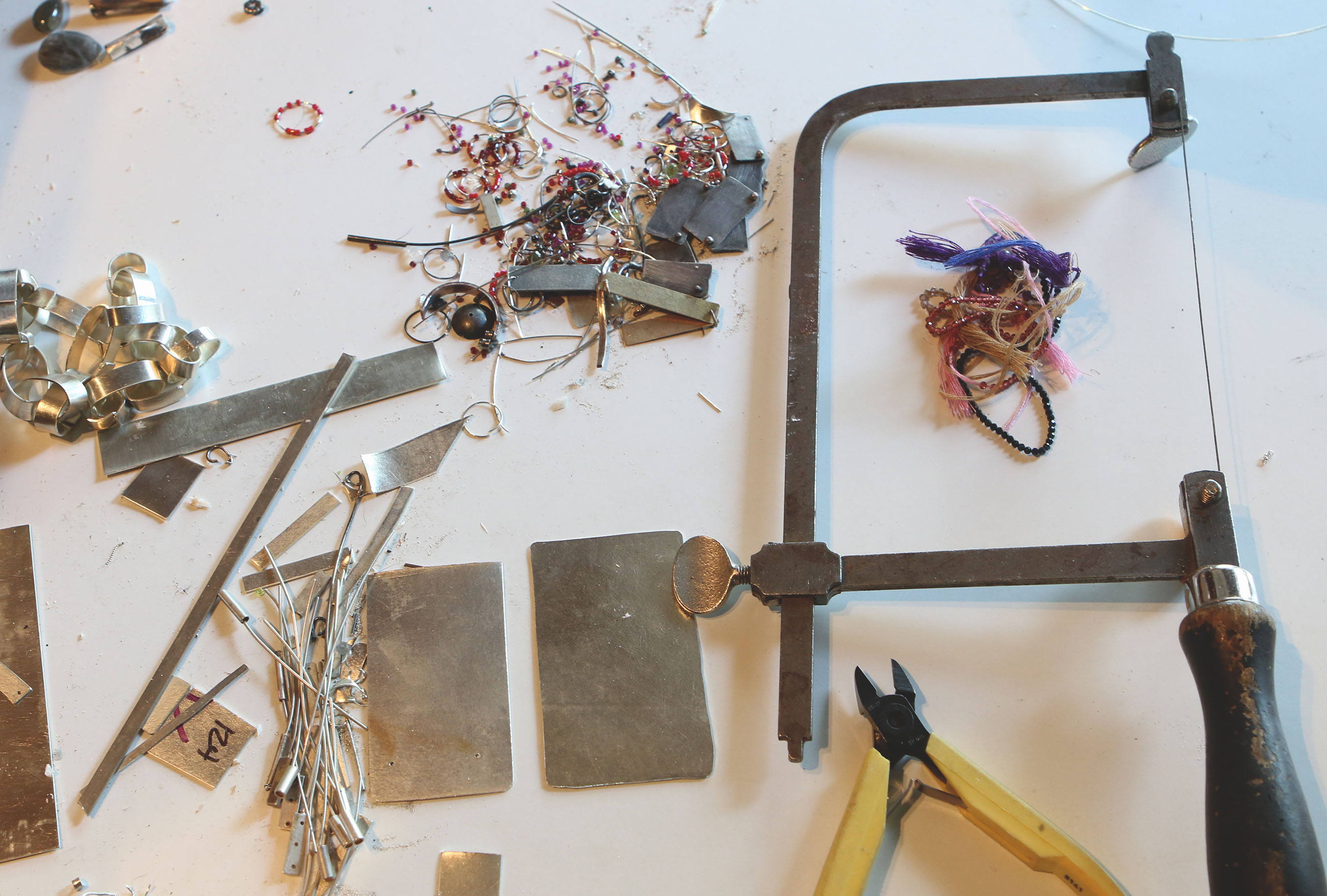 "I am really just trying to process everything and working on simple patterns of reputation help me with that. It is soothing and satisfying to create a pattern and complete it. I have been thinking a lot of how art can reflect the current world around us but it is too early to process that for me. These are the first steps, I would like to paint, draw and design work as well when I am able to progress."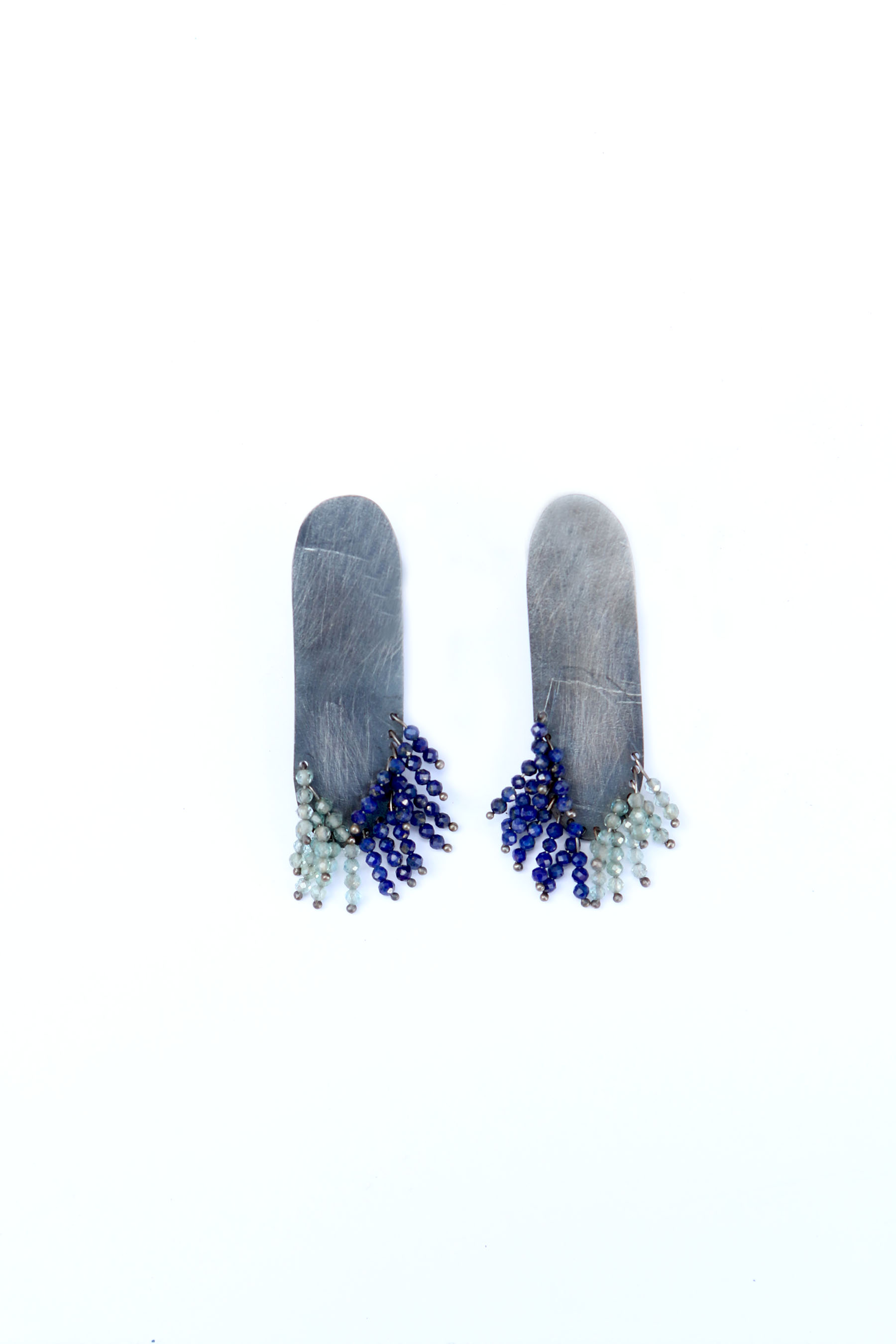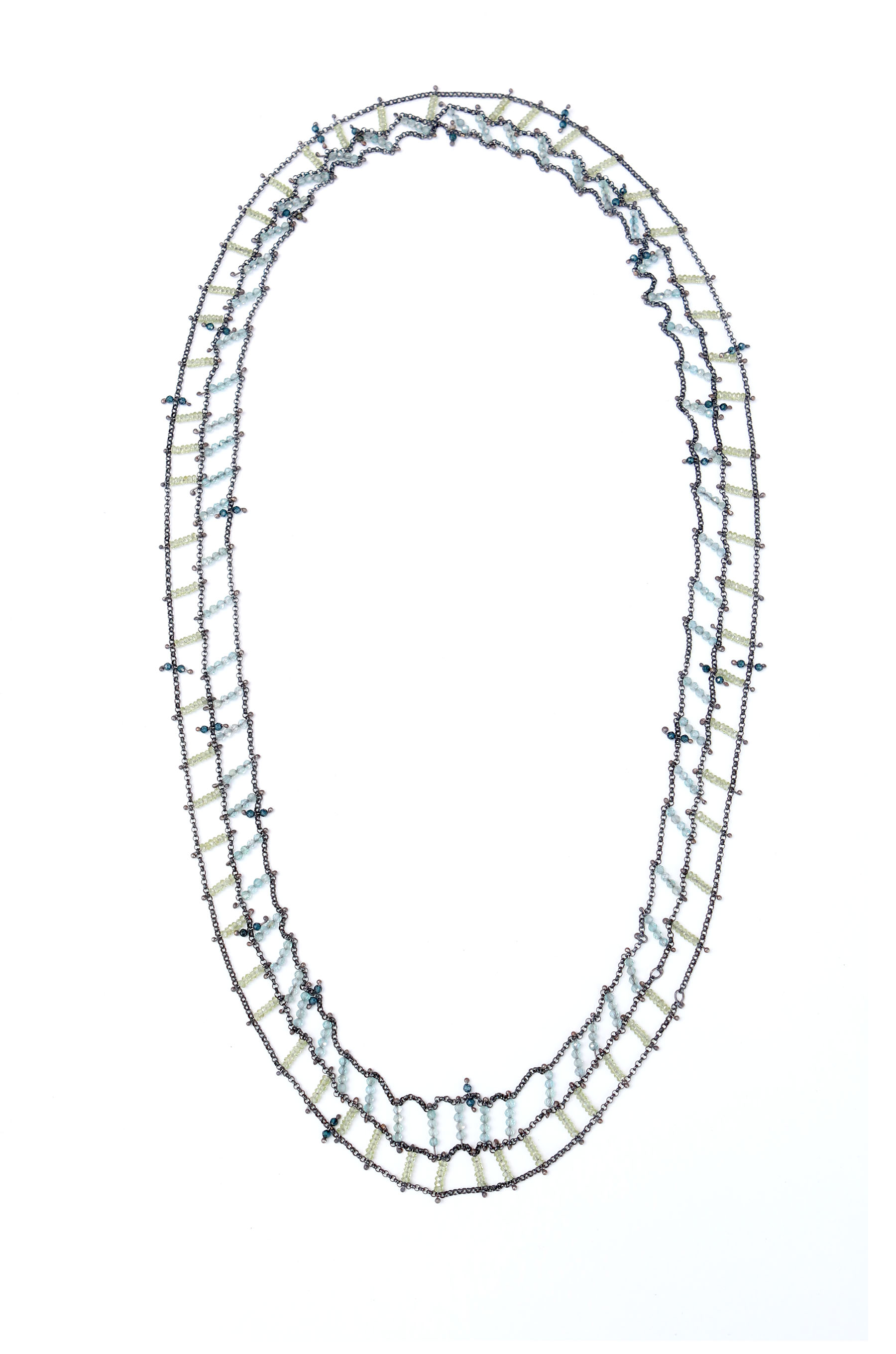 "Jewelry is like sketching for me, it gets my thoughts moving forward. I sometimes take it to the next level with jewelry or take the idea to my design work or some other medium. I am thinking and reacting with my hands, putting any meaning to it comes later."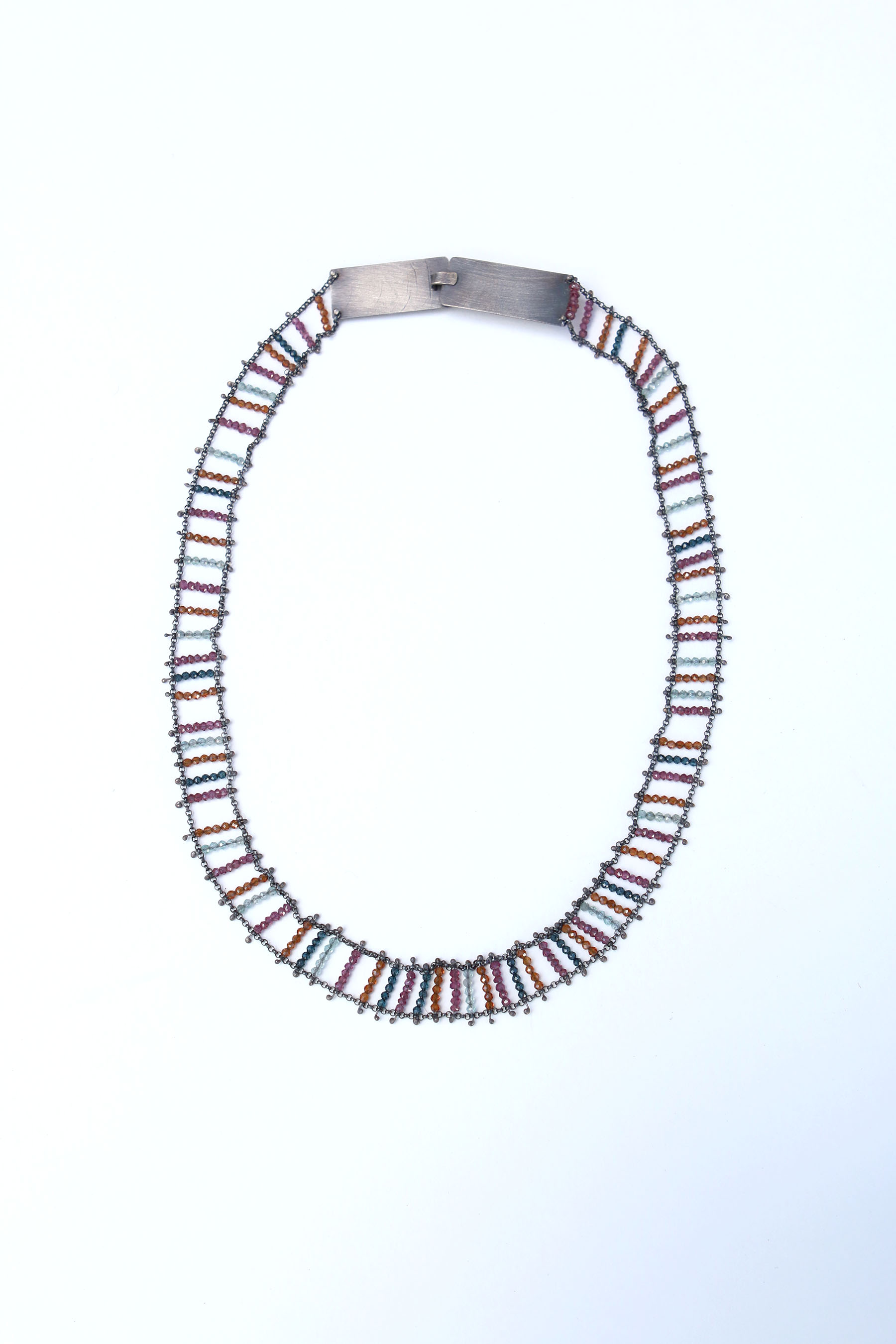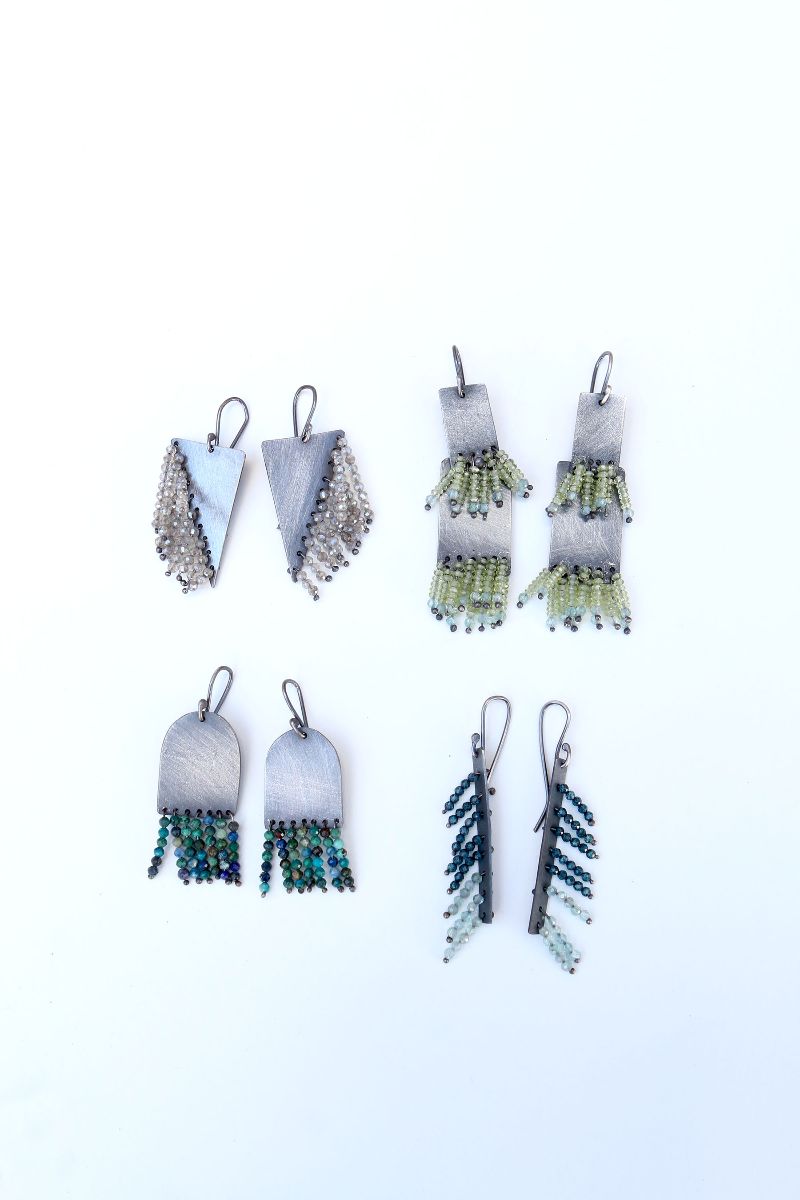 "I think this could be a important time to set restart on any direction we might be headed before this all started. What is important, what makes you happy and what makes our world with every being in it work? I look forward to what we will learn from this time of reflexion."