"If anybody wants to keep creating they have to be about change." Miles Davis.
The drastic and sudden change we all have had to endure inspires collaboration, creativity, community, and vulnerability. For us at Lulo, the temporary closure allows us more time to go behind the scenes of the work we represent and highlight a group of artists, beginning with people living in our immediate community of Healdsburg.
The individuals are captured by Sonoma County based artist Alice Warnecke Sutro, who through choreographed and collaborative images sent to her by the individuals - sketches and represents her own artistic process in digital format. Alice is an artist, writer and wine producer of Sutro Wine living and working at the historic Warnecke Ranch - family owned since 1911. We have had the pleasure of working with Alice in the past for a series of portrait sessions here at Lulo. For more about Alice's work and life read here.
Jake Messing
The second month into 2020, we were excited to unveil three, large scale, acrylic on canvas paintings by artist Jake Messing here at Lulo. Jake lived many years in New York City, where he graduated from Parsons School of Design and taught as an adjunct professor at NYU. Aside from his stunning work as a fine arts painter, Jake also works as a design professional spanning the range of art direction, visual merchandising and art production.
Jake grew up outside of Healdsburg and has recently returned to live with his wife and two small daughters.
Read more about Jake here.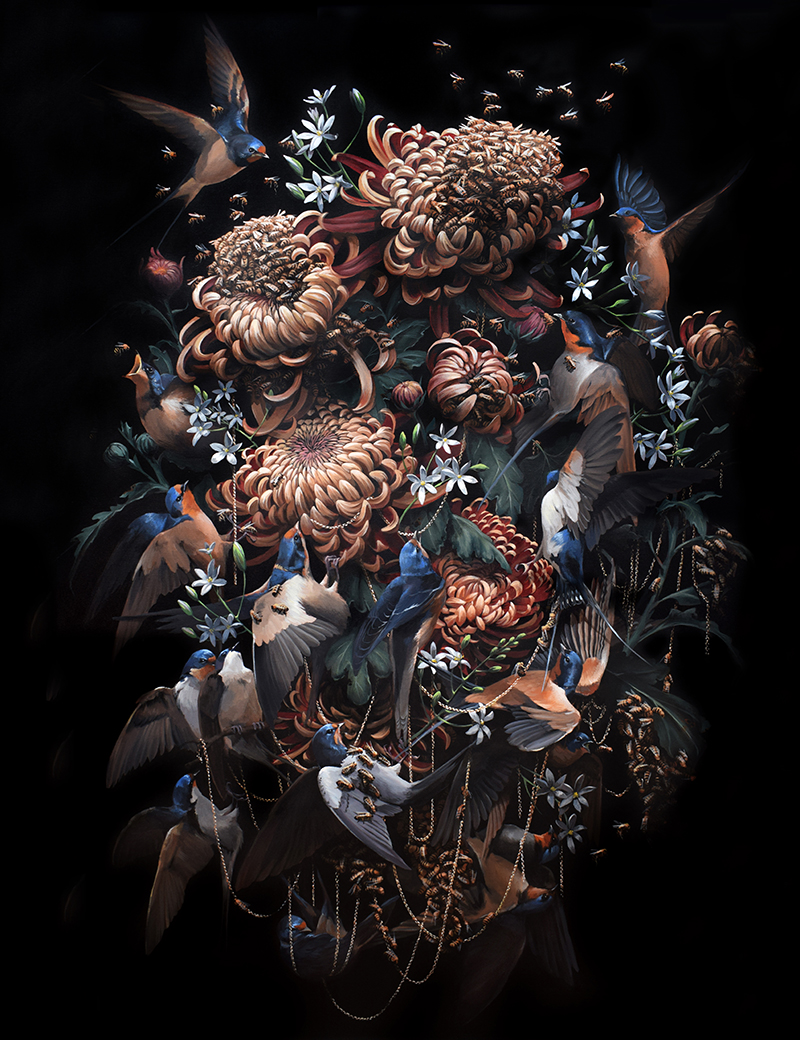 You are an artist, who grew up on a large plot of beautiful and wild land outside of Healdsburg. Do you see your childhood and youth experience in natural surroundings, as an inspiration to your subject matter in painting?
Definitely! I think all the experiences I have had in my life effect and influence my work. Growing up out in the boondocks of Healdsburg was incredible. Deergnaw (the name my parents gave the property when they moved there in the 60's) is a true oasis and I'm so blessed to have grown there. As a kid, we didn't have electricity until I was 5 and no TV, or technology so the majority of my time was spent running around the hills, building forts, gardening, getting dirty, etc. I was a quiet kid and would happily sit for hours observing animals, trying to track them and get as close to them as possible. My mom was very into Pagan and Native American practices which both honor and revere the natural world and I'm sure that reverence along with my upbringing in nature and quiet observation informs my work today.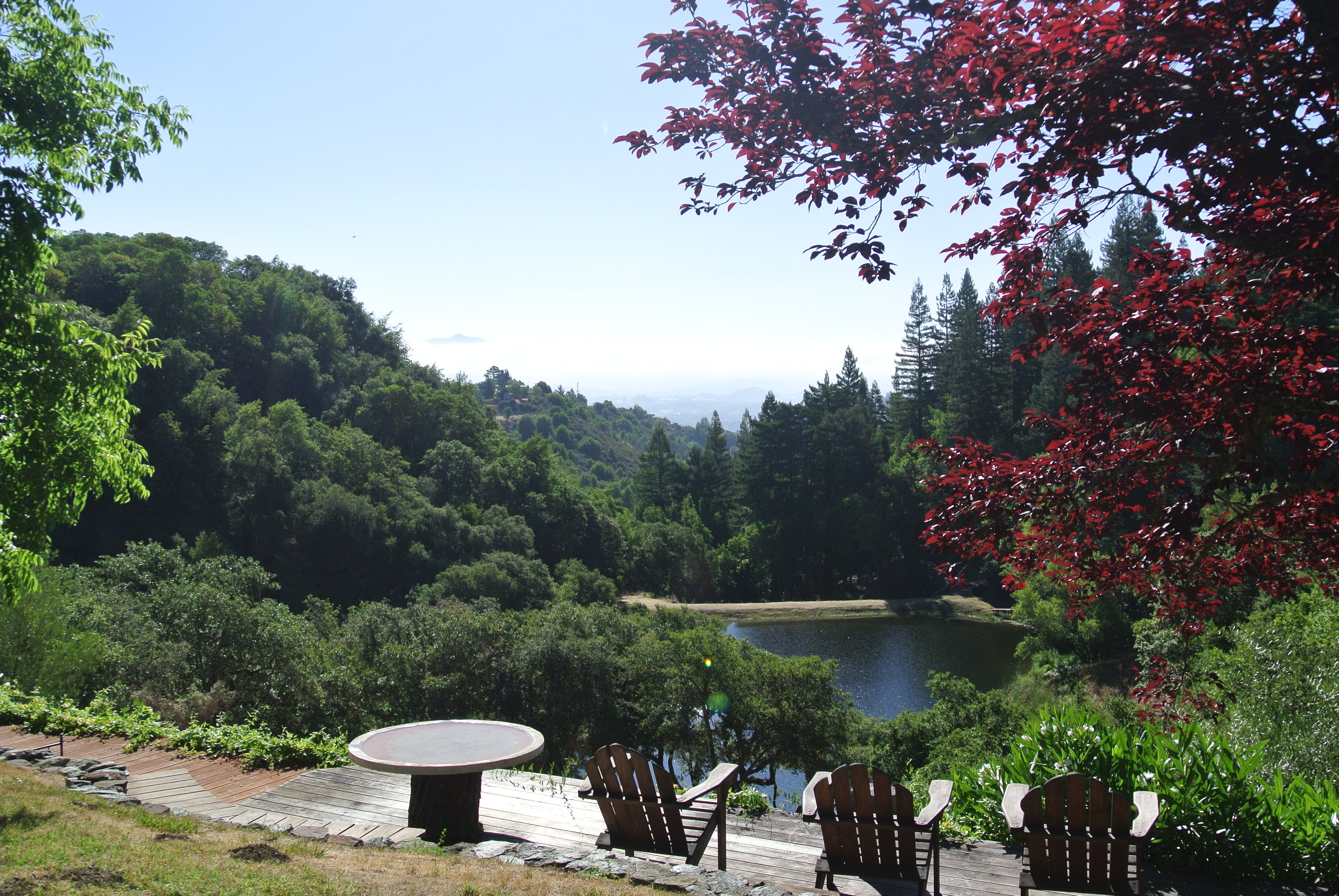 Your skills as a painter are impressive and style of painting described as following in the tradition of Dutch Masters. What elements in this painting style drew you in?
I have always been attracted to detail in all artistic mediums. Detail equals time spent and I often value that more than the content or concept in an artist or craftsmans' work. The Dutch masters had such a keen eye on the minutia and detail of their subjects. Their ability to capture light and shadow creates so much volume and luminosity that draws the viewer in to the piece. I also love the symbology hidden in the Vanitas and floral still lifes that tell a larger moralistic story of death, the brevity of life or seasons changing with the use of different flora and fauna. If you really study the work there is a lot of depth to it technically and conceptually.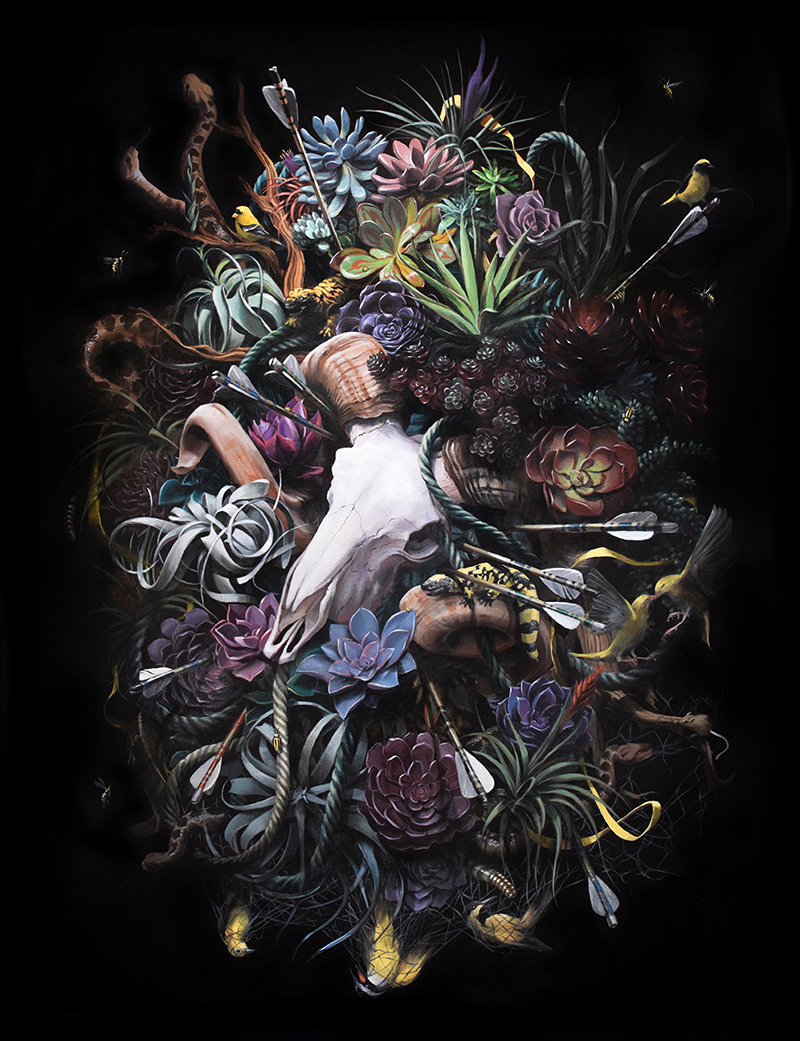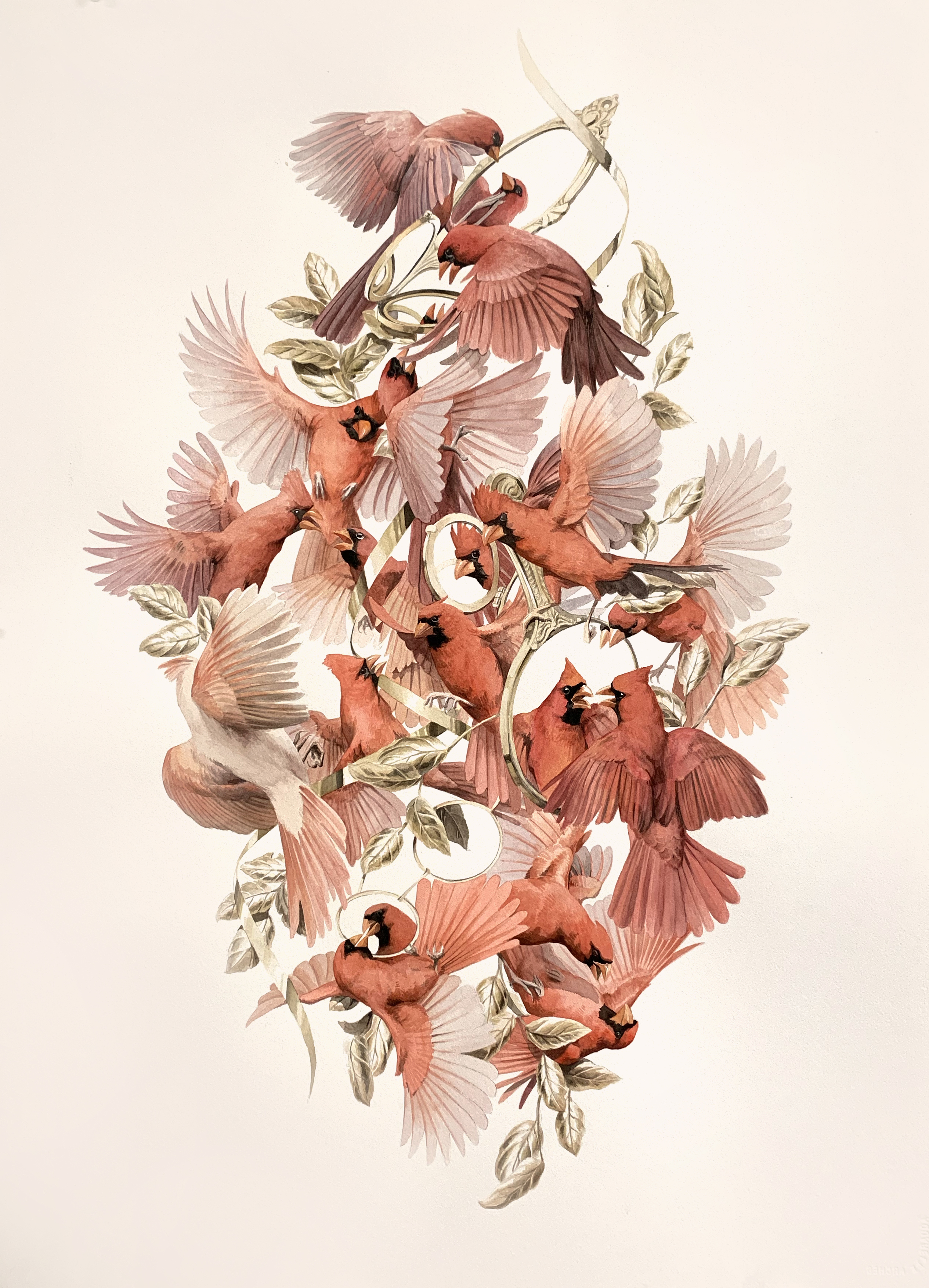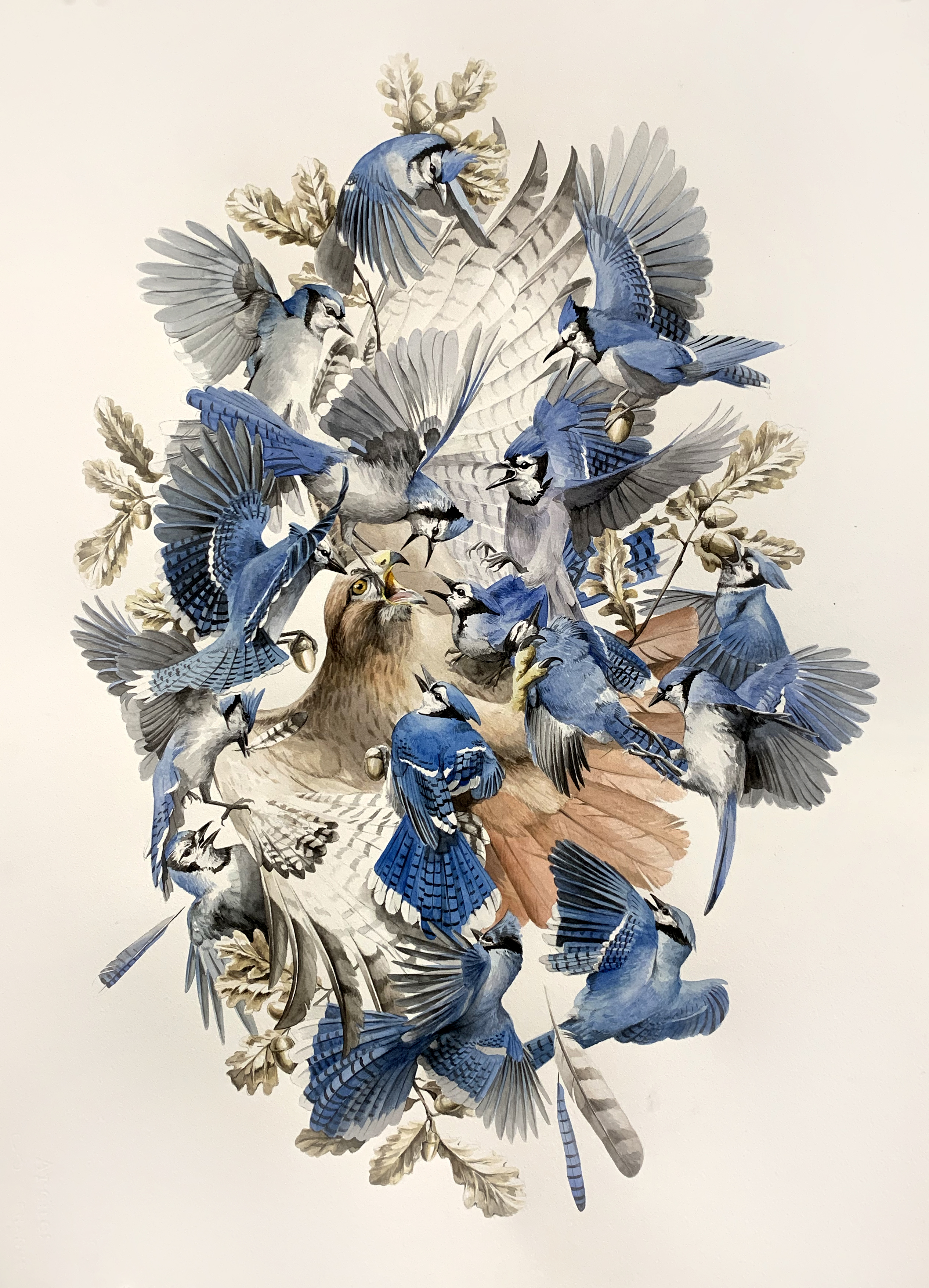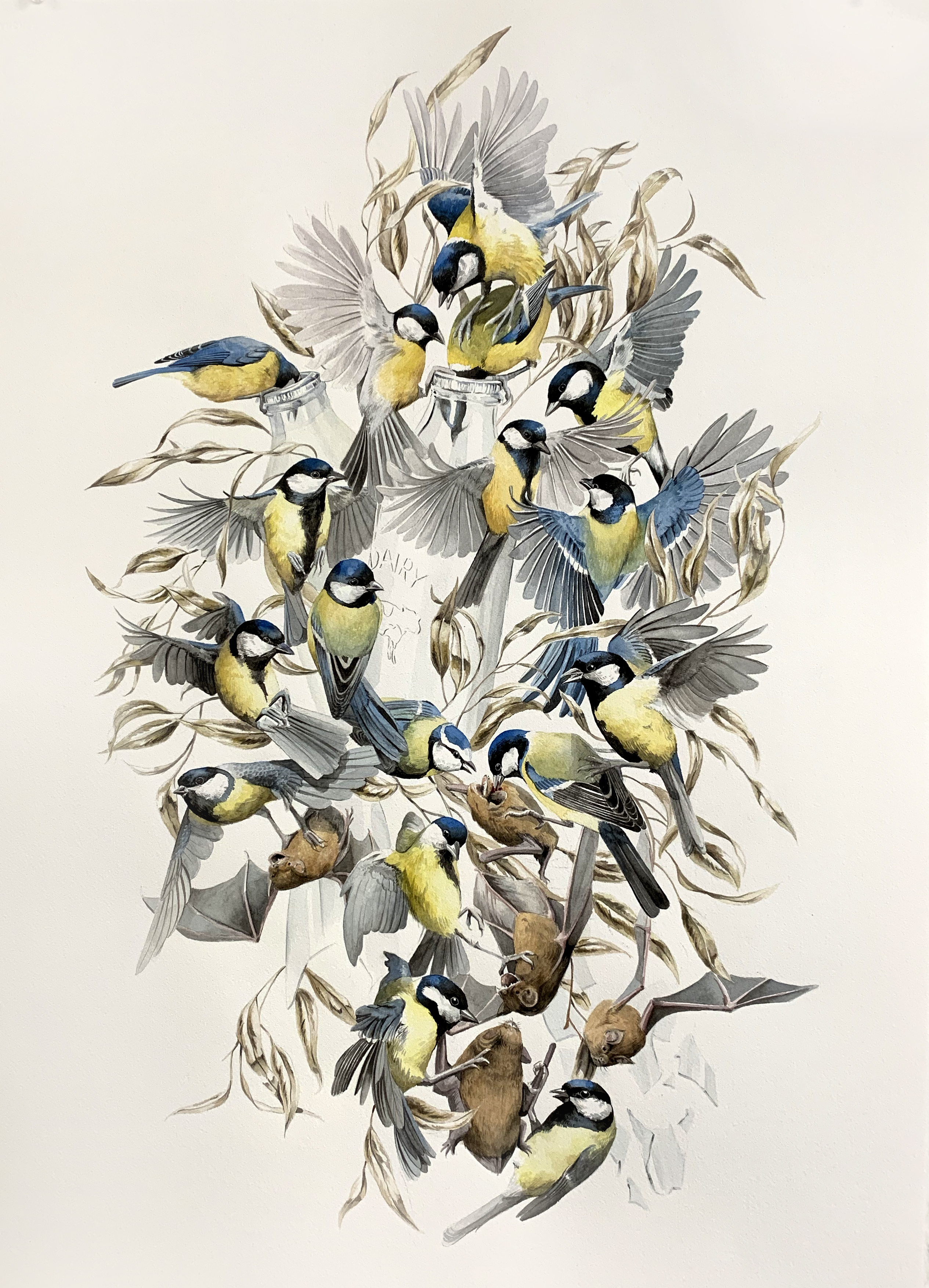 You have worked many years in New York spanning broad areas within creative presentation with a large group of clients. Did you worry about losing these aspects moving back to Sonoma?
Yes, my time in NYC was filled with amazing opportunities and projects. It was a huge leap to move back to Healdsburg, but it was the right time with my first daughter being born and I have been lucky enough to maintain most of my clients which has afforded me and my family the possibility to live here. Since being back, I have started working on some fun local projects with Roving Venue, Corazon, Noci Sonoma and the Tastemakers group here in town. I hope those local opportunities continue to unfold. My dream is to do a huge local flora/fauna mural somewhere in town.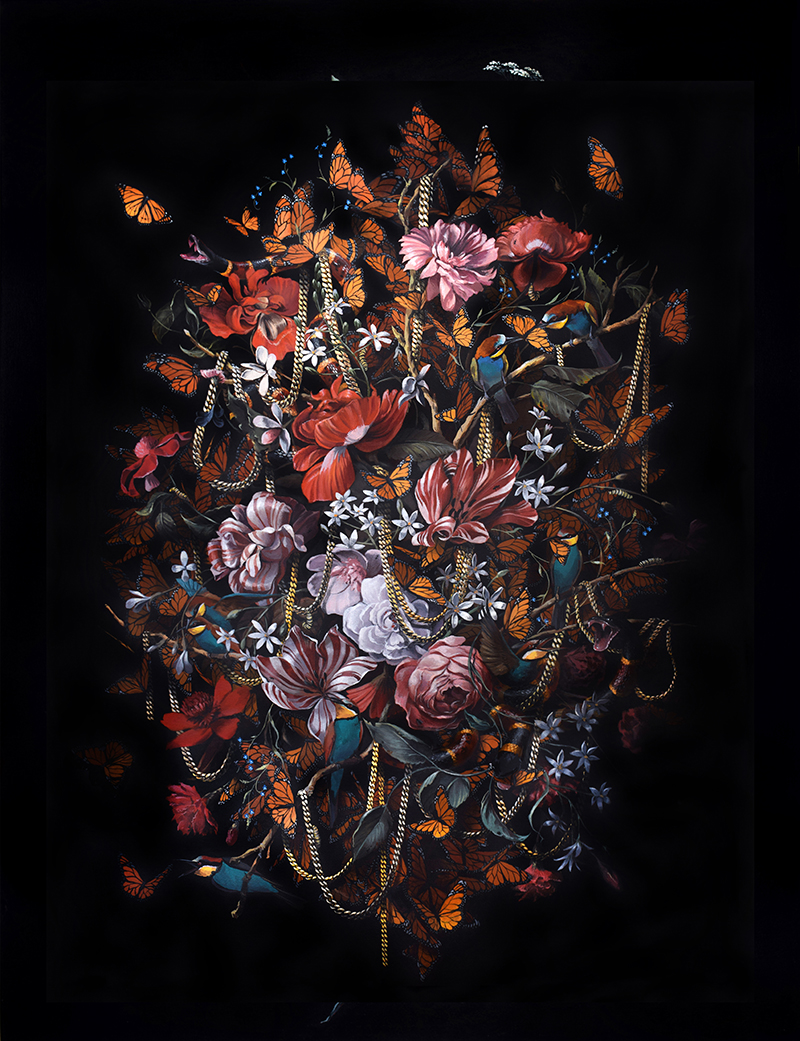 In relation to this time we are all living due to the Corvid-19 crisis, how do you reflect on the implications for you creatively?
This is such strange and scary moment in this world. I have realized that I have been "sheltering in place" since moving back to Healdsburg. My studio is in the back of the garage so the majority of my time is spent at home regardless. There has definitely been a shift in my productivity having to juggle creative, personal and family time. There is also a huge silver lining in being able to witness my two girls growing and bonding together which outweighs the lost time. There is, of course, a fair amount of stress and anxiety in the air for us all right now and I think the pieces that I have brewing in the back of my mind will reflect that.